Become an Instructor
If you want to train to become a driving instructor, you need to be 21 or over and have held a full driving licence for at least four years.
The Qualifications
The ADI qualification exam has three parts: a computer-based theory test, a practical driving ability test, and a practical instruction ability test.
---
Part 1
The Theory Exam. This exam is 100 multiple choice questions divided into 4 bands. The pass mark is 85%, but you must achieve 80% in each of the following 4 bands:
Road procedure
Traffic signs and signals, car control, pedestrians, mechanical knowledge
Driving test, disabilities, law
Publications, instructional techniques
Also included in the Theory Exam is a hazard perception test. This involves watching 14 clips of which there are 15 hazards. When you see a developing hazard, you have to click the mouse, and then you click the mouse once it develops again into a hazard. The pass mark is 57 out of 75.
Because of the wide range of subjects needed to be covered on the part 1 exam, it is a good idea to have some training for parts 2 & 3 before taking the part 1 exam. This will help your chances of passing, and will also speed up the process of training.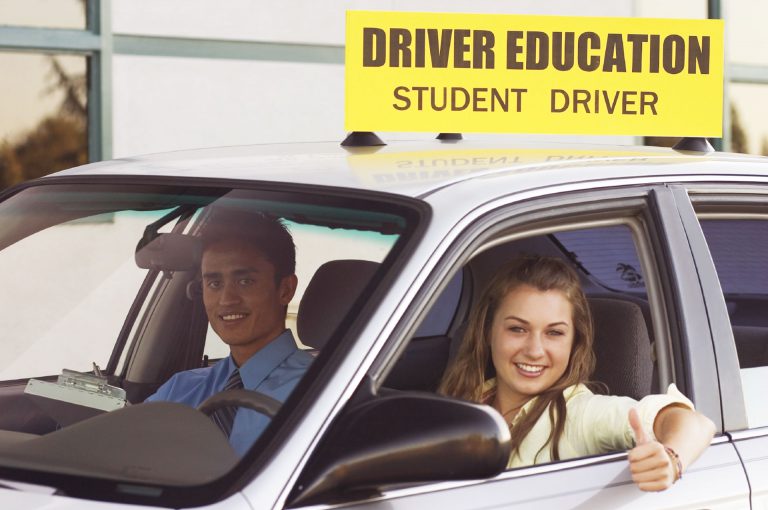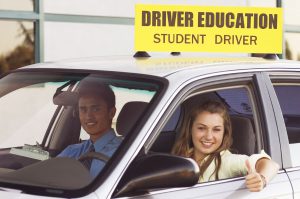 Part 2
The Practical Driving Test. You have to show the examiner that you can drive to a very high level, encompassing a variety of road & traffic conditions. You are only allowed to accrue 6 driver faults during the one hour drive. This test also incorporates an eye sight test, and vehicle safety questions where the examiner will ask you to describe how to perform a check on the condition and safety of three components of the vehicle and demonstrate an actual check on the condition of a further two components.
Part 3
The Instructional Ability exam. This is to measure your teaching ability, where the examiner takes on the role as your pupil. There are 2 stages to this exam. The first stage is a pupil who has had little or no driving experience, and the second is a learner near test standard, or a qualified driver taking further training, i.e. someone who needs to improve driving skills for a job.
This examination seems to carry a very low pass rate! This is usually down to Trainee Instructors being unprepared, and not doing enough training. We pride ourselves in having exceedingly high standards, and excellent pass rates!
You must pass all three parts, in order, within a period of two years. If you don't complete them all within that time, you'll need to start again from scratch. You can take the theory test as many times as you need to, but you'll only have three attempts at each of the practical tests within those two years.
---
What it takes
It's not just about the qualifications. To be a great driving instructor, you need to know how to motivate your pupils to do their best. You'll need to have excellent communication skills and be able to keep a cool head under pressure – even when someone is driving on the wrong side of the road into oncoming traffic.
How to get started
Book your 2 hour starter assessment by contacting Com'Pass and ask to speak to our grade A Instructor, Stewart. With over 25 years experience he has successfully trained many instructors in the South West, some of which work for Com'Pass. This assessment is your opportunity to get answers to all your questions, he will guide you through what it takes to qualify and give you an insight of what it will be like to be a successful driving instructor.